Developed from everyday clinical practice
THE DIFFERENCE - AI INSIDE
FOUR PANELS is the world's first medical platform
that combines the knowledge of doctors from all disciplines with artificial intelligence. This significantly increases the likelihood of the correct diagnoses and therapies. FOUR PANELS provides information on comparable cases and topics, discussion forums, international and interdisciplinary collaborations. A second opinion that can save lives.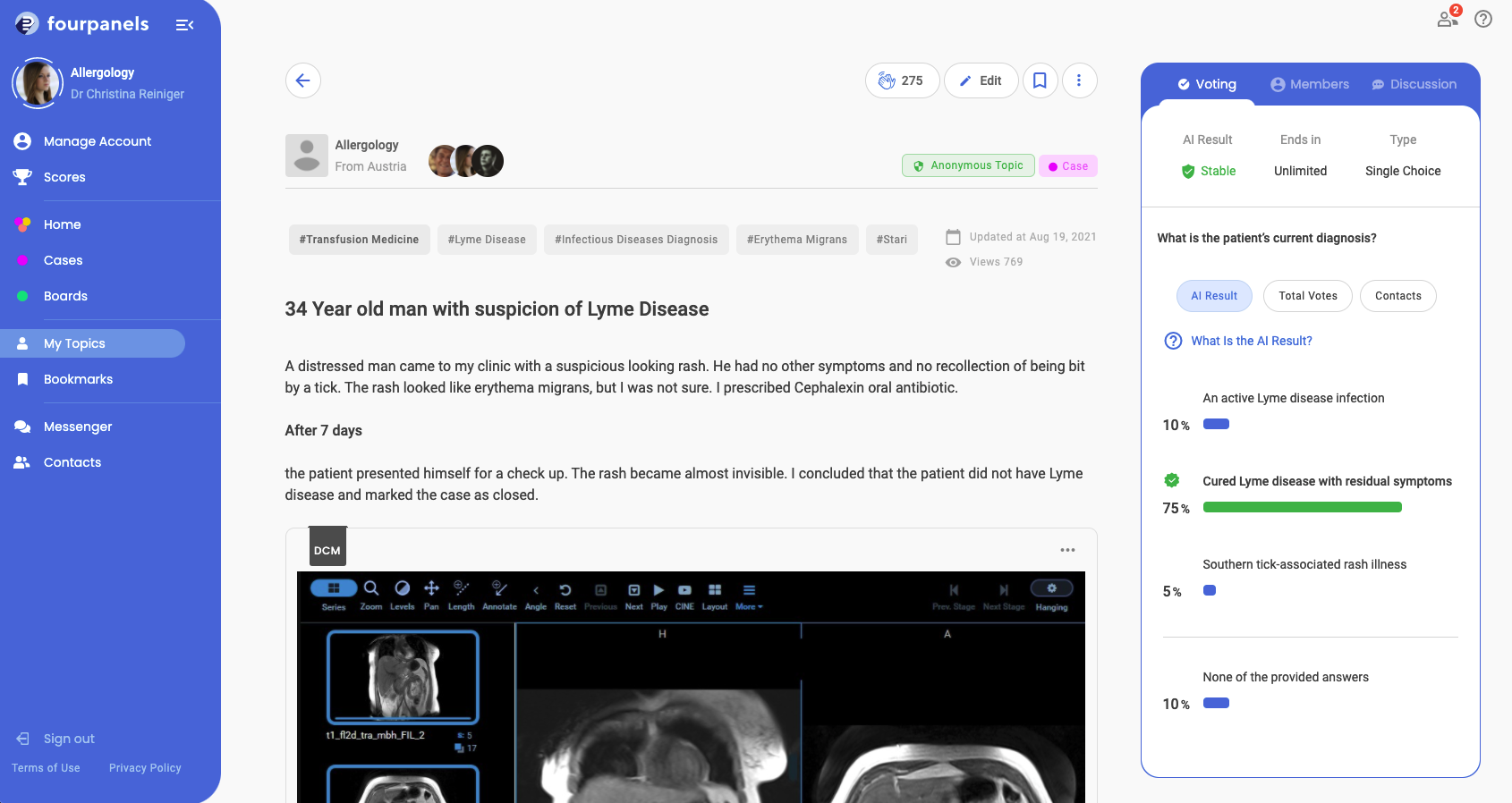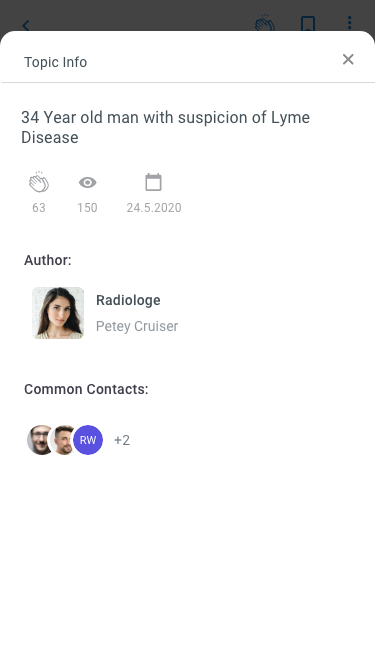 AI-supported help in optimal patient care
You will receive a second opinion on medical issues. The weighting by artificial intelligence increases the probability of the correct diagnosis and effective therapy.
Boards
Make use of the opportunities for discussions, exchanges between colleagues, and live collaborations.
Advanced Training
Choose from events on relevant medical topics and digital training
Networks
Four Panels makes it easier for you to find specific experts on various topics and cases.
Data Exchange
The data exchange is end-to-end encrypted and takes place in compliance with the highest security standards.
Dicom-Viewer
Dicom data can also be displayed in the case. A Dicom viewer was integrated into our platform in cooperation with the US company Radical Imaging. Its Dicom Viewer is also used at the renowned Stanford University.